FIRST SLIP
Winter suddenly hit Vienna – and our schedule.
When we collected our gear from the "Hard Fall" set Vienna was already covered in snow. We called a local company at the first "Catskills" location and they confirmed that there is fairly thick layer everywhere. In addition it is very windy they said. Since we are shooting on the roof of an old factory this is a safety concern. So we had to make the decision to cancel the shoot.
We went back to the office had a hot bowl of chilly and started re-organizing our timetable. Many phone calls and keyboard strokes later we figured out a solution. If this PlanB works out we don't even have to cut any scenes (knock on wood)
So today there is no making-of from set. But here are some pics of fight scenes in "Hard Fall" that were shot yesterday with a SlowMo cam. Enjoy!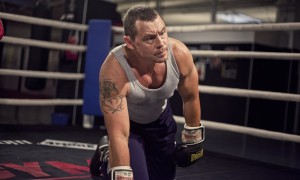 Recent Activity
Thanks! Looking forward to reading your stuff. Marko...
[ READ MORE ]

... And the work goes on! We tried tightening the story and the structure, while still having fun with it. Jsut so you guys know we're s...
[ READ MORE ]

http://www.bbc.co.uk/news/health-20217737 this article gave me an idea: what if employers forced workers to be on skills in order to be ab...
[ READ MORE ]