Brenger Experiment Set Design
The camera flies into a living-room-jungle. In the center there's a man watering and cultivating his home grown habitat. Welcome to Albert Tabler's apartment.
The behind-the-scenes material we gathered during the first shooting day of "The Brenger Experiment" shows how this little world was created. Click, watch and dive in.
If you don't like moving pictures (you're so wrong on this blog) – we've got some still set photos for you, too.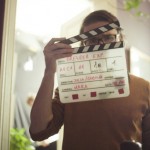 Máté Fazekas contributed to original idea for the script. Consequently he did continuity and script on set.
Albert is fictional – Selina is real – and so are her beloved plants she decorated the set with.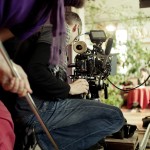 We put Mara on tracks to let him glide smoothly into Alberts home.
While the decision to use a simple skateboard-dolly really helped with our budget issues it caused some other problems. The pictures seem reasonable smooth. But the wheels were terribly noise. Apologies to our sound master Richard.
Recent Activity
Thanks! Looking forward to reading your stuff. Marko...
[ READ MORE ]

... And the work goes on! We tried tightening the story and the structure, while still having fun with it. Jsut so you guys know we're s...
[ READ MORE ]

http://www.bbc.co.uk/news/health-20217737 this article gave me an idea: what if employers forced workers to be on skills in order to be ab...
[ READ MORE ]